Chathouse 3D, or Chathouse 3D Roulette is an advanced MMORPG (massively multiplayer online virtual sex game). It is a free game, but you certainly won't notice that when you play it. It is something completely different from what you are used to.
Chathouse 3D is of high quality and this is reflected in the graphics within the game. Everything looks very realistic, which makes it a lot more enjoyable to play the game. Unfortunately, in the free version of Chathouse 3D you do have limitations. For example, you cannot have sex with other users or you are limited in the number of choices. So you can just try the game for free first. If you like the game, you can always upgrade it to the full version.
The full version offers a wide range of sexual positions that you can perform with a potential partner. Masturbation is also a possibility, but that is a lot less exciting. For the lover, there is also a stealth mode, which allows you to enjoy how others are doing with each other. The game has many options, so it won't get boring any time soon.


The game also has support for teledildonics like the Kiiroo Onyx. With the Oculus Rift you can of course play the game, but also with a smartphone you can play the game. You can choose up to three different characters of either gender. Thus, you can play either as a man or a woman, entirely depending on your mood. Of course, it is also possible to create three male or female characters.
In Chathouse 3D everything takes place in one house, hence the name Chathouse. You start on the first floor and further on in the game you can roam the entire house. Fortunately, the house is big enough, so you will be busy for a while. To interact with other users you must first enter a chat room or just wait for someone to show up in the same room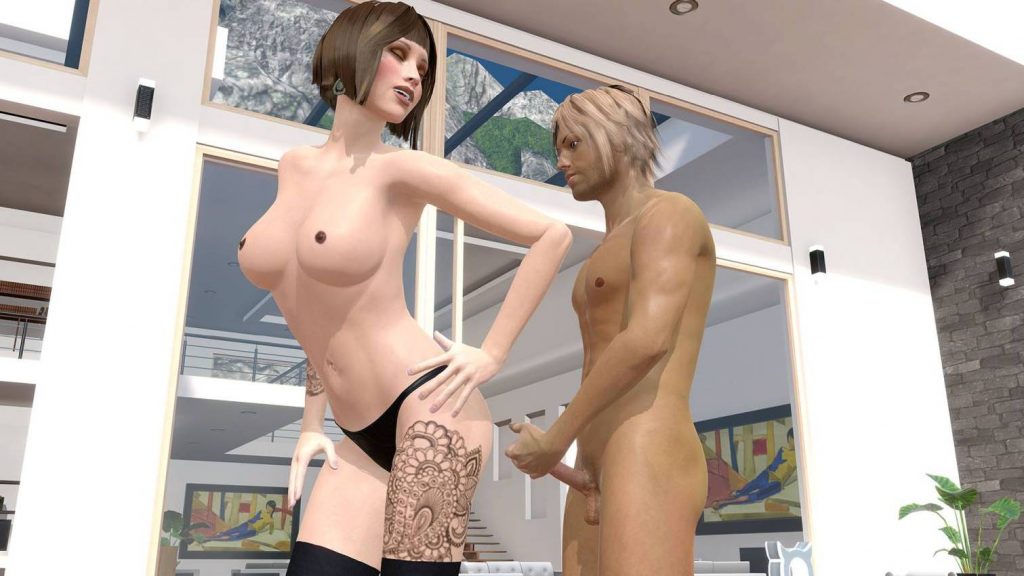 In the general chat room here you can easily interact with other users. It is also possible to send or accept friendship requests. With friends you can see immediately when they are online and then you can arrange something with them for an exciting date, but also for a car race, for example. The game is mainly erotic in nature, but there are plenty of other opportunities to have a good time.
Chathouse 3D Roulette is a free online sex game, but in the free version you are limited in possibilities. For example, you cannot have sex with other users. In the full version you get many features like multiple positions, no censorship, a larger wardrobe and more styling options. The full upgrade costs €22.25 ($25) and there are no subscription fees.