Red Light Center is a game for adults which you can also play in VR. It is a game with thousands of online users who live a virtual life, where erotica and dating is the basis. The game is based among others on the Red Light District in Amsterdam and now has more than 300,000 members. This game is often compared to Second Life only with an erotic touch in VR.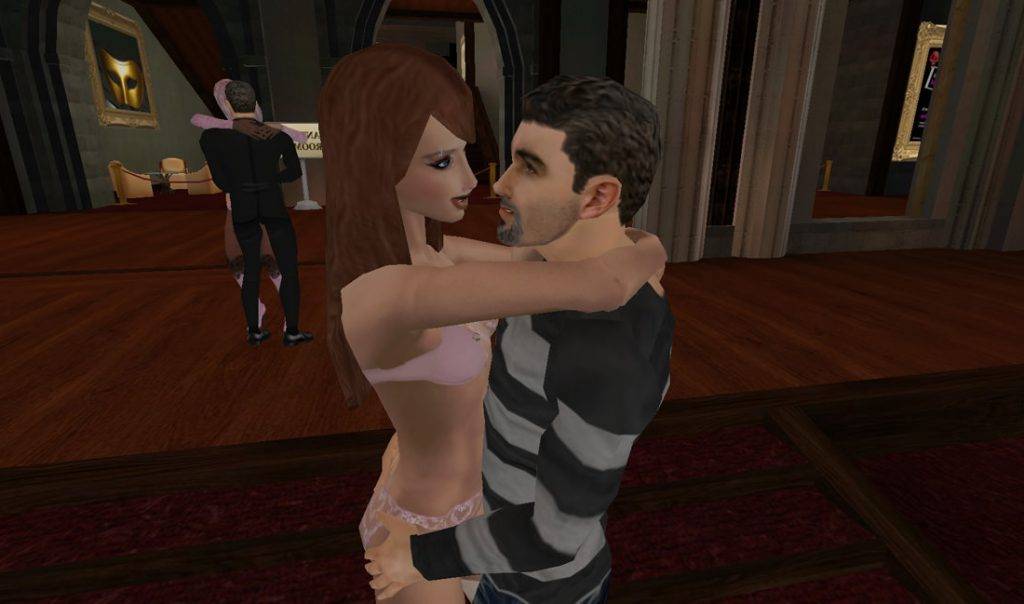 Adult Game for cybersex, sex dating and events
Red Light Center is divided into two parts. The first part is mainly about cybersex and sex dating. The second part is the Virtual Vancouver and focuses more on events. It is expected that many other parts will follow in the future. In the game there are now more than 30 buildings that you can visit and where all sorts of things can be done. In these buildings is the most sex-oriented. Here you can think of couples clubs, BDSM rooms, nude beach, sex theaters and even a virtual whore district. However, not everything is sex-oriented. You can also find sporting events, a regular cinema, a lugune with beach, dance parties with famous DJs and dance venues. In addition to all this, you can also get under the influence of liquor and all kinds of different drugs.
Earn money with Red Light Centre
In this adult game it is also possible to spend or earn money. You pay here with the currency "Ray". These coins can later be exchanged for dollars. These "Rays" are earned by "Working Girls" and "Working Guys". It actually amounts to online prostitution. You can also choose to become a Working Girl or Working Guy. Hookers can be recognized by their nickname. This is shown in red above their avatar. Incidentally, prostitutes are not allowed in every building and you obviously do not have to accept their request.
Red Light Center the game for adults
Red Light Center is really made for adults so they can chat with each other and not be bothered by minors who come to ruin things because they think it's funny. They can register but minors are not allowed to update their avatars so they don't get any further than the first introduction building. If you want to update your avatar you have to send a copy of your passport. An additional advantage is that 45% of the users are women. A percentage you almost never see in other erotic games.
Avatar and profile at Red Light Center
When you start the game you can choose an avatar and dress it up. However, this is rather limited. If you choose to become a full member you can upgrade him or her. This way you can give her or him tattoos, piercings and lingerie. It is even possible to have your avatar walk around naked. However, the thing is that this is not allowed everywhere. Staff Members, Protectors and Guides keep a strict eye on this. Besides the avatar you can also create your own profile and put all kinds of information in it. With this profile you can also buy Rays and exchange them for Dollars.